Parcel Restrictions
When sending your parcel through the Menzies network parcels should not exceed the following measurements:
30kg maximum parcel weight
1.2m maximum parcel length
3.2m maximum package measurement (Length + girth) Girth = height x 2 + width x 2
60kg maximum effective weight
This is calculated based on its length, width and height in centimetres.
(Length × Width × Height / 5000)
6 cubic feet maximum parcel size
This is the total space occupied by the parcel. If you know the measurements of the parcel use our calculator below to find out the cubic feet.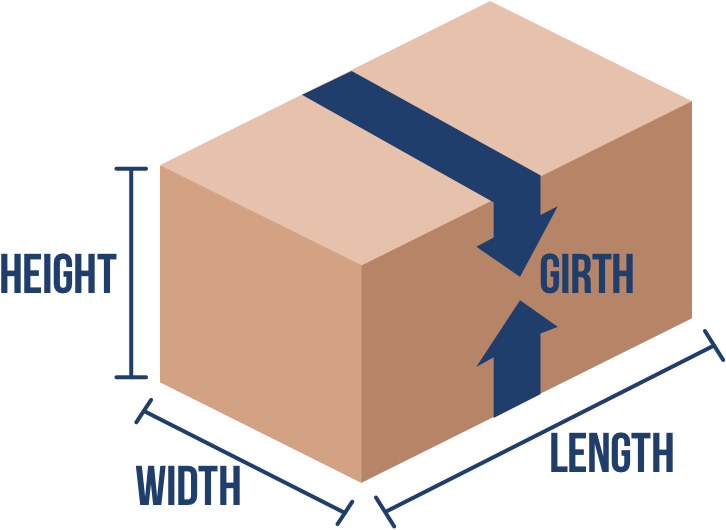 LARGE AND HEAVY ITEMS
Please be aware when buying large and/or heavy items we strongly recommend checking all the above restrictions prior to ordering your items. If you are unsure we advise you to contact the seller before purchasing. Any item arriving at the depot exceeding the above restrictions could result in it being refused.
You can use our calculator below to confirm the measurements.
Calculator:
Results
Cubic meters
{{getCubicMeters(parcelLength, parcelWidth, parcelHeight) | number:2}}
Cubic feet
{{getCubicFeet(parcelLength, parcelWidth, parcelHeight) | number:2}}
Effective weight
{{getEffectiveWeight(parcelLength, parcelWidth, parcelHeight) | number:2}}kg